The Music Department is run by Maestro Alessandro Sassoli, guitarist and event organiser in Italy and abroad.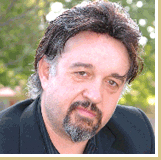 Alessandro has twenty year's experience in the creation (organisation, promotion and production) of shows in general: concerts (classical music, pop music, jazz, ethnic music, etc...), theatre pieces, television programmes, ballets, the staging of operas, and much more. His is the creator and artistic director of the Festival ToscanaJazz, one of the most important such events in Italy that every year brings the performances of the leading international jazz artists to the most beautiful squares in Tuscany. Since 1999 he has been collaborating with Regency in the management of all musical services that accompany the bride and bridegroom both during the wedding ceremony and during the cocktail, the reception, the party and the end of the soirée, or other collateral events, such as wine tasting, excursions or cultural events that the bride and bridegroom often offer their guests during the days preceding the matrimony. The musicians chosen by Alessandro are among the best in the territory and are the fruit of a plurennial selection process and collaboration, so as to guaranty, in addition to an elevated quality level (certainly of not secondary importance in services of this type!), punctuality, confidentiality and, within the limits of possibility, the ability of satisfying the bride and groom's requests.
Maestro Alessandro Bartolozzi also collaborates with the Regency musical department. Bartolozzi was student of maestro Leone Magiera, organist, choir director, orchestral conductor and accomplished musician in Italy for more than twenty years. Over all these years, the team has proven to be extremely efficient in the management of Regency musical events, starting from the first contact with the bride and groom who require advice and suggestions, up to the complete realisation of the musical service on their wedding day, with solutions that range from a single musician to a large orchestra, passing by numerous bands that play the most varied musical genres, for dancing and entertainment, certainly contributing to making the most beautiful day in the life a couple in love even more memorable!